All invoices raised must contain the following elements:
Invoice to: Funder at their trading address, as the kit in being sold to the bank the invoice is their property and only delivery involves the customer until the machine is paid for in its entirety.
Delivery to: Customer, the trading style of the customer as confirmed by PJFS; with their trading address.
Make
Model
Serial Number (and registration if applicable)
Year of Manufacture (stating whether the equipment is new or used)
Any cash deposits paid by the customer and therefore the balance outstanding from the relevant finance company
Bank details for the supplier (either on the invoice itself or on headed company paper sent separately, some funders may require a signature and others may require a copy of a cheque book/paying in slip for verification. Your PJFS contact will be able to confirm this for you)
All other standard invoicing elements must be included from a supplier, which include (but are not limited to);
Invoice Number
Invoice date
VAT number
Contact details
Address
All funders will complete Bank detail verification; each will require this in a different format. Please be advised that the banks may contact you directly in order to verify these, and may do this via phone. Please be willing to share bank account and sort code confirmation to funders in order for verification to take place, this is to ensure we are paying the right people. If you are unhappy ,or require a second verification we will be happy to confirm the information required, and those requiring it.
Invoicing Address

Aldermore Bank PLC, 4th Floor, Block D Apex Plaza, Forbury Road, Reading, RG1 1AX

Novuna Business Finance, Thorpe Road, Staines-upon-Thames, Surrey, TW18 3HP

BNP Paribas Leasing Solutions Ltd, Northern Cross , Basing View, Basingstoke, Hampshire, RG21 4HL

Macquarie Corporate and Asset Finance, 2 Blagrave Street, Reading, RG1 1AZ

Close Brothers Business Finance, Bridge House, Ferriby Road, Hessle, East Yorkshire, HU13 0PB

Societe Generale Equipment Finance Ltd, Parkshot House, 5 Kew Road, Richmond, Surrey, TW9 2PR

De Lage Landen Leasing Limited, PO Box 430, Building 7, Croxley Green Business Park, Hatters Lane, Watford, WD18 8EZ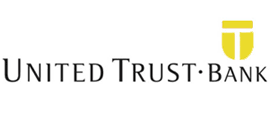 United Trust Bank Limited, One Ropemaker Street, London, EC2Y 9AW

Ultimate Asset Finance, 3 Midland Court, Central Park, Lutterworth, LE17 4PN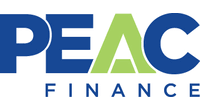 PEAC (UK) Ltd, Inspired, Easthampstead Road, Bracknell, Berkshire, RG12 1YQ